UCL Discovery Plus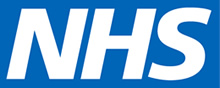 UCL Discovery Plus is a service for researchers at UCL's partner NHS Trusts, provided by UCL Library Services in association with UCLPartners. Staff at these Trusts can use UCL Discovery Plus to make their publications freely available online (copyright permitting) - including articles, datasets, conference proceedings, book chapters, working papers, reports and more.
Open Access means making research publications freely available online. Authors' work is made accessible to all fellow researchers, and to society as a whole. There are no payment barriers for readers of open access publications, so everyone can read them online free of charge.
By making your research available open access, the dissemination and visibility of your research is increased worldwide.
This service is possible due to the copyright or self-archiving policies of the publishers. Often referred to as Green Open Access, many publishers allow authors to deposit their final author manuscript in a subject or institutional repository.
Depositing your outputs in UCL Discovery can help you comply with funders' requirements. Any papers published under a Creative Commons licence can also be deposited.
Depositing in UCL Discovery
Depositing in UCL Discovery is straightforward; simply complete this form and upload your full text and any supplementary files. See the UCL Discovery FAQs for more details or contact the UCL Discovery Plus team for assistance.
The UCL Discovery Plus team check and manage any embargo period to make sure the work is made freely available according to the publisher's conditions and deposit the appropriate version in UCL Discovery.
UCL authors should maintain their publication record and deposit copies of research publications using RPS. Further information is available via UCL's Open Access pages.